Are you looking for profitable business growth, lifestyle improvement, succession planning or to build your business into a valuable asset?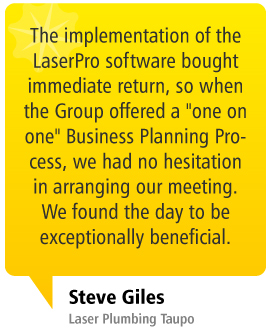 Laser Group can offer extensive support and value to your business with systems and tools specifically designed to suit the plumbing and electrical trades.
The value of an established, reputable brand cannot be under estimated. Our Laser brand is recognised throughout Australia and New Zealand and is highly visible. We're a leading provider and in turn lead the market through innovation. As a Laser Member you'll have access to unprecedented brand and marketing power. You'll also have access to a network of dedicated, like-minded suppliers, who provide specialist key account management support and services.
Support to Grow Your Business
We offer Members unparalleled levels of support to help them grow in what is becoming an increasingly competitive environment. It's a business approach that's also based in achieving a unique work-lifestyle balance. Being involved in the day to day running of your business is important, but so too is being a little more flexible to focus on life outside of work. It's also an important consideration if you intend to exit the business at some point in the future, particularly from an on-sell or succession point of view.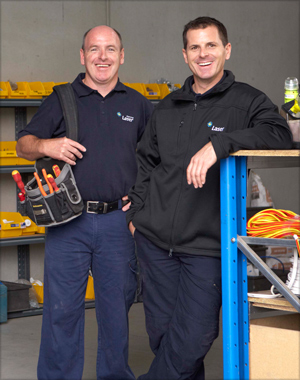 The success of our business model was founded upon our innovative systems. We focus on efficiency and measurement throughout all aspects of your business. You'll also have access to our multi-million dollar software suite that's been specifically tailored to our industry.
Benefit from Economies of Scale
Having access to our large network offers possibilities including labour sharing and joint ventures with other like-minded Members. You'll enjoy competitive pricing and focused marketing initiatives. We're also investing and marketing to unique group customer opportunities, involving multi-site and multi-state corporate customers.
Our Member companies have access to powerful systems and tools to supercharge their business including: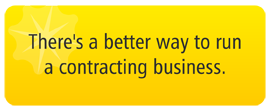 Brand and Marketing Strength
Unique software systems to assist in the running of your business
Business systems and business planning sessions
A Member Support team assist in training and supporting your business
Economies of scale benefits
Access to a network of like-minded businesses
Sharp Growth for Plumbing and Electrical Group
Published as part of the Business Essentials Audio Program - September 2013
Interested in becoming a Laser Member? Contact us Today